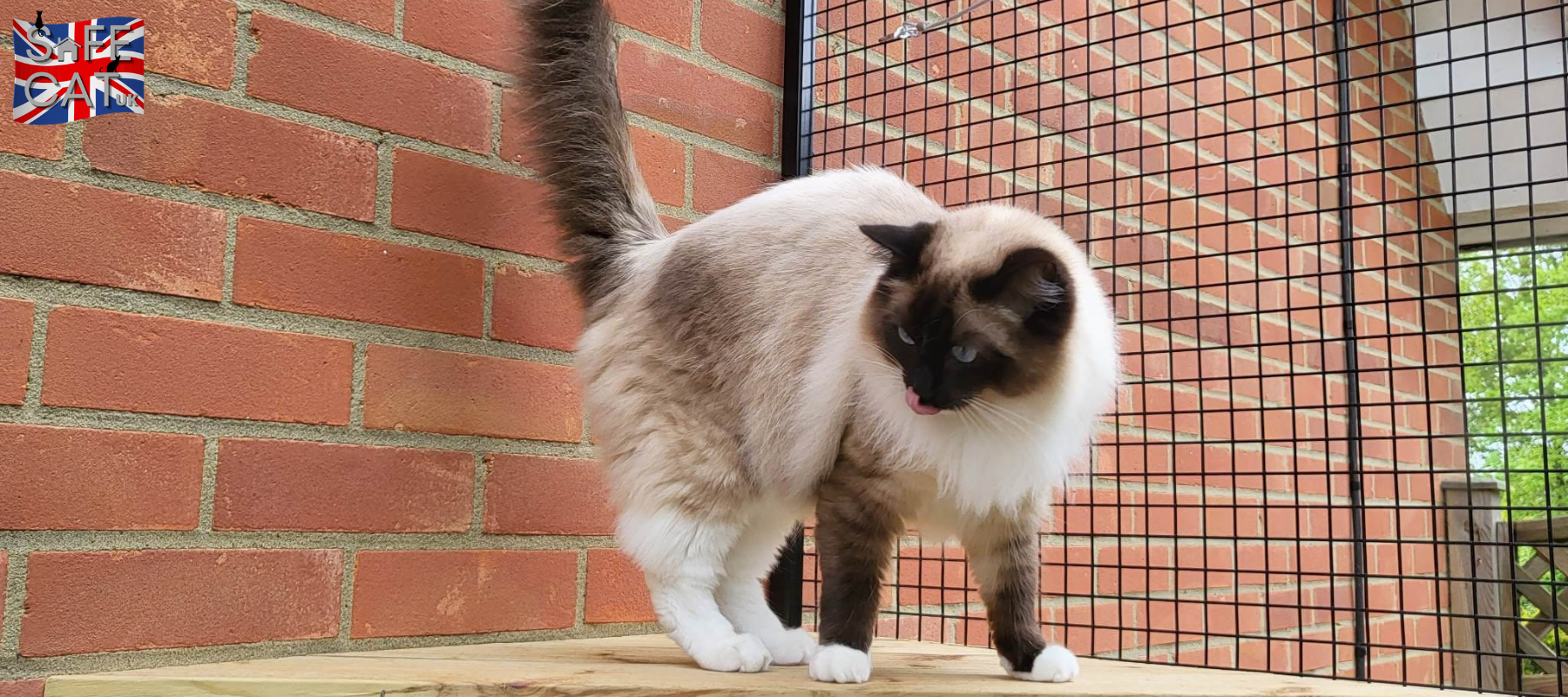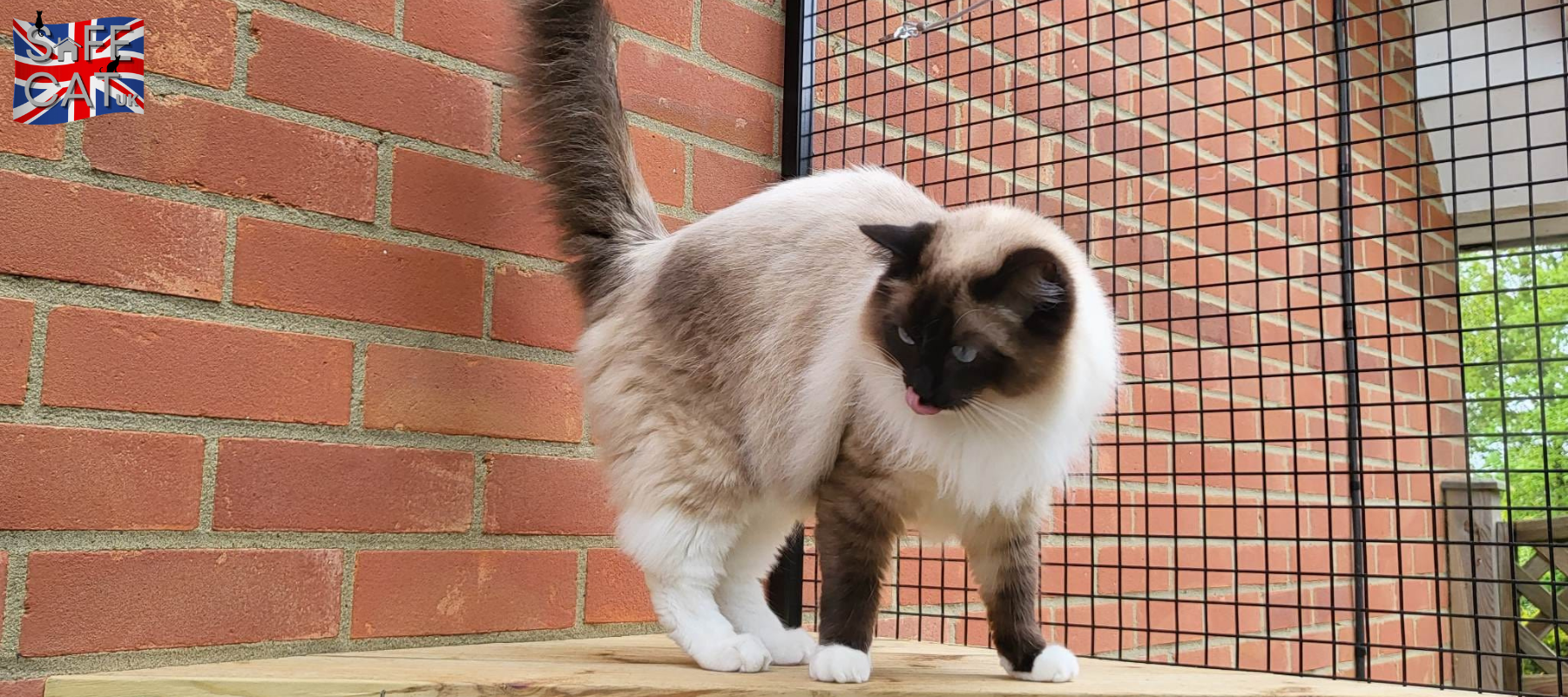 WELCOME TO SAFECAT UK
We are proud to be one of the leading catio manufacturers within the UK, providing quality craftsmanship at affordable prices.
We are manufacturers of Steel bespoke Catios, The safer alternative to traditional cat ownership.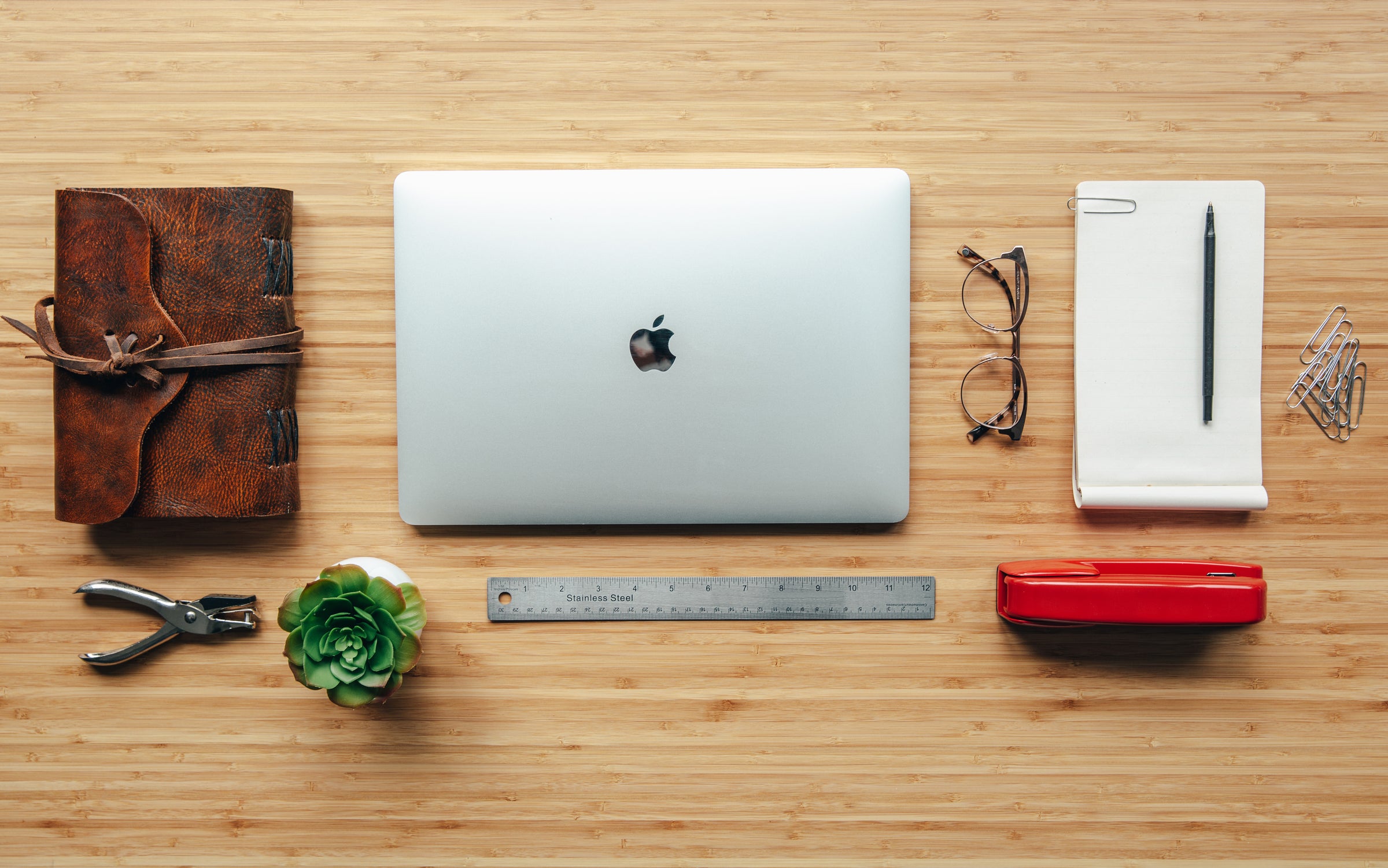 Fancy a chat?
Book a slot!
We're now offering free online meetings to help you with any questions you may have!
Book Now!
★★★★★

The team installed a catio a year ago and our cats use it daily. They love it! Very high quality and a friendly & efficient team. It's definitely worth the investment.

Vicki O'Keefe

United Kingdom
★★★★★

Great quality product. Plenty of options for customising. Despite an awkward place to fit Jamie and Adrian were able to adapt to the conditions and fit the catio. Most importantly, my cat loves being in his space in the fresh air.

Carolyn Griffiths

United Kingdom
★★★★★

Fantastic company. So thrilled with our catio, it has transformed our house and given our beloved cat some safe freedom. Nothing was too much trouble. 5 stars from us 👍

Kerri Clark

United Kingdom
★★★★★

We had a really small side passage of the house we wanted to fit a catio. Safecat were fab from start to finish and came out and installed it for us. highly recommended, very high quality and will last for years.

Lisa Durrant

United Kingdom
★★★★★

I highly recommend these guys! They are very passionate about what they do and the workmanship is brilliant. We sent measurements and the communication was great. Installation was smooth and the final construction is fantastic. Our cats are so happy! Thank you

Dawn Knights

United Kingdom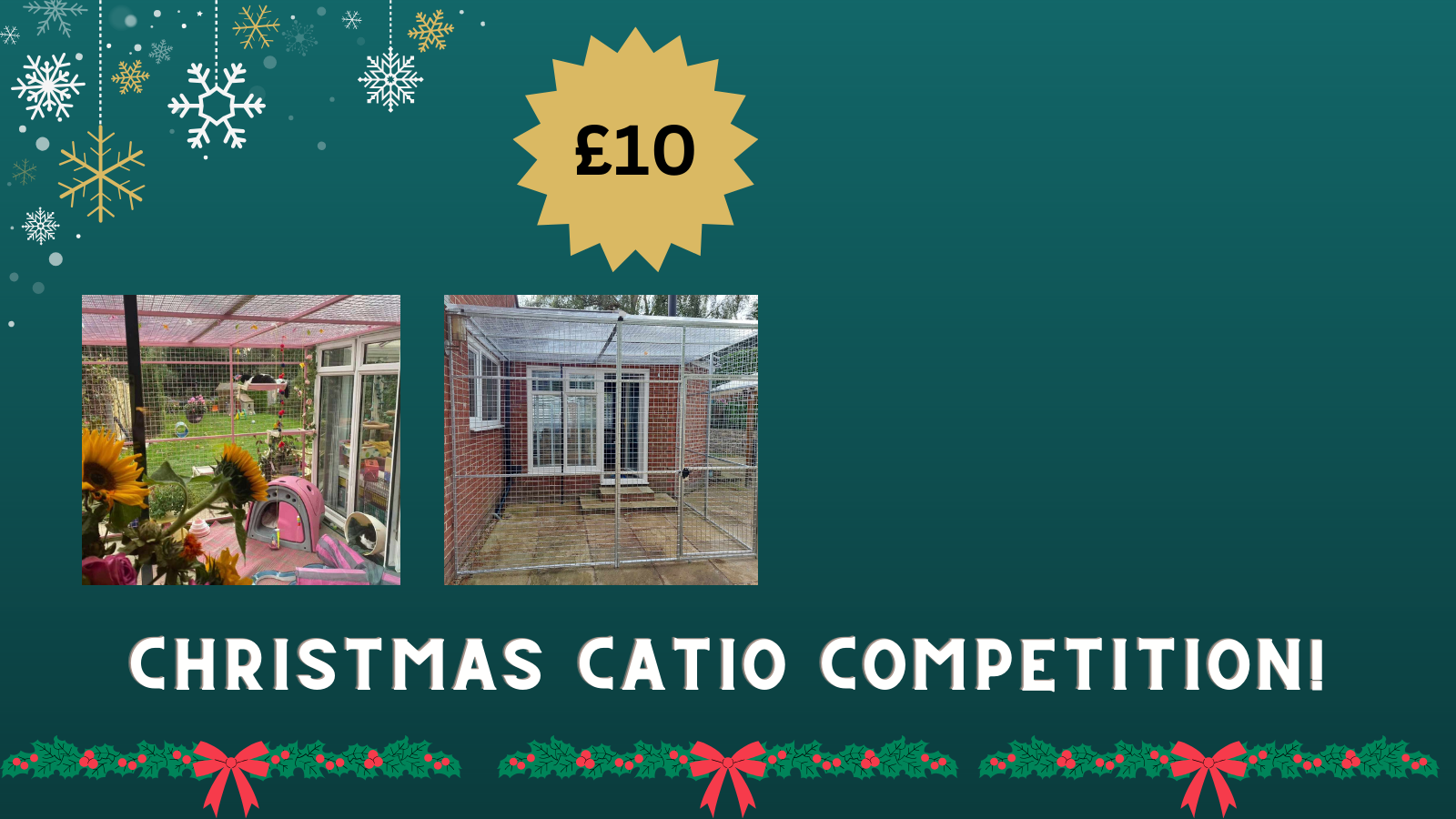 BIG CHRISTMAS SPECIAL!
WIN A CATIO FOR JUST £10 !
SAFECAT UK CHRISTMAS SPECIAL – Drawn Christmas Eve, you could win a catio for only £10! Join our other winners and be in with a chance to win one of the best catios on the market!
CLICK HERE TO ENTER
As part of our excellent customer service, we are proud to offer our services across all the UK mainland.
To receive an accurate quotation, we will need to know the size of the catio required, choice of finish (powder coating or galvanised) and a location. Please use the message box on the 'Contact Page', or alternatively, please use the chat button in blue to the right-hand side of your screen. Thank you
Here at Safecat UK, you have the option to DIY or use our friendly fitting service. We only charge for delivery… The fitting is free!
Yes, as part of a new service we offer, a 'Solid' roof can also be an option. As standard, you will receive the full meshed roof, but if you want some protection against the weather, then the option to purchase a solid roof is available.
When purchasing our amazing catios, you will have the option for a powder coating finish or galvanised.
We are extremely proud to offer our customers the ability to choose which colour powder coating to have. Any colour you want, we can do that!
There are some huge difference between powder coating and galvanising. Both finishes are different from one another. Please check out our 'Blog' posts at the bottom of our website to learn some key differences and details of each finish.
We are proud to now offer a consultation call to all new and existing customers. Just head to the menu at the top of the website and click on the 'Book Now' section.
If you are after some advice, need a question answered, or you just want to test the water, please feel free to book a call and fire away the questions!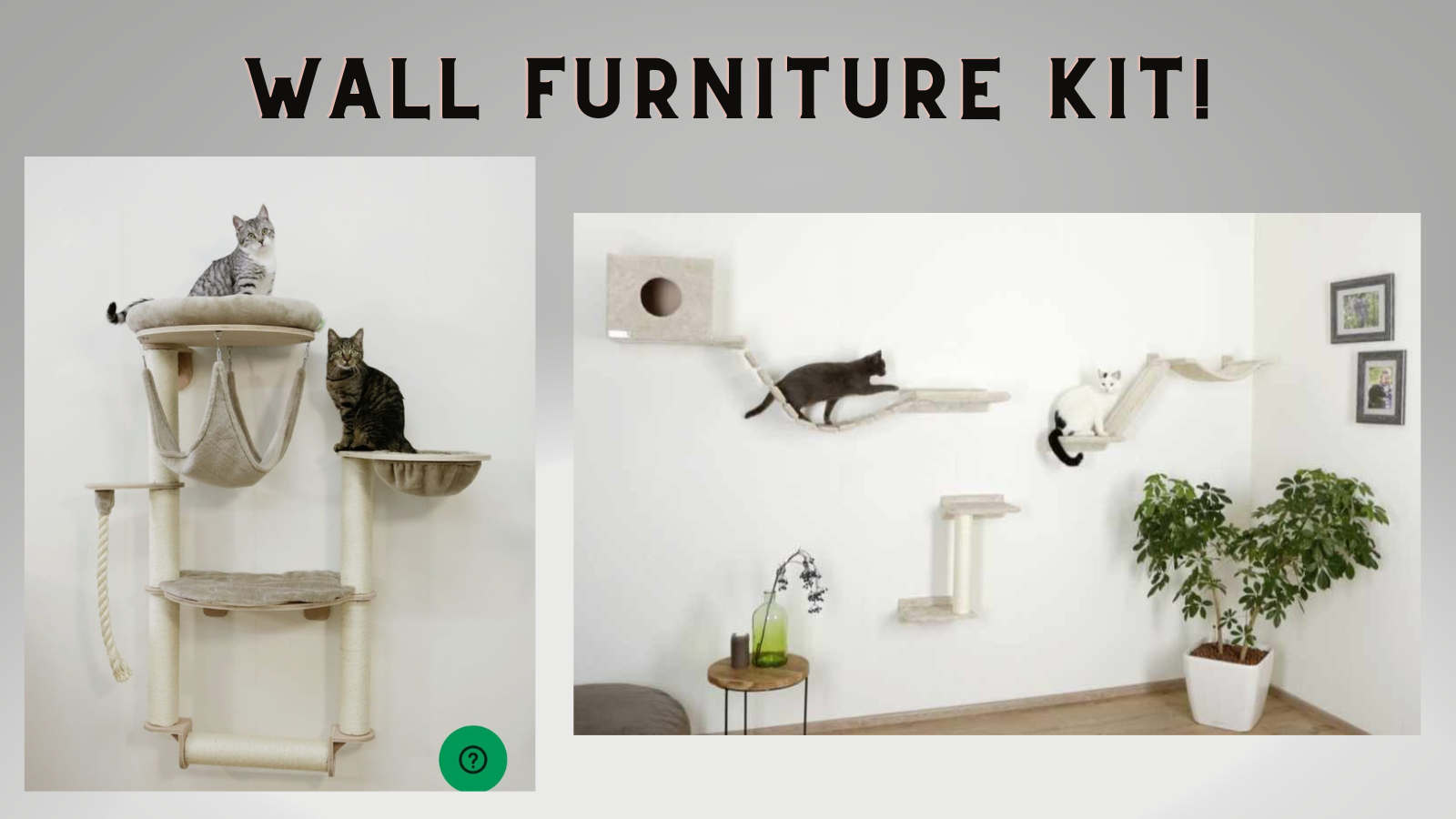 Our Latest Competition
Win a cat wall furniture set FOR JUST £2.50!
Fantastic opportunity to win a fantastic top quality cat wall furniture set.
Click here!